October 3, 2019 1:20 pm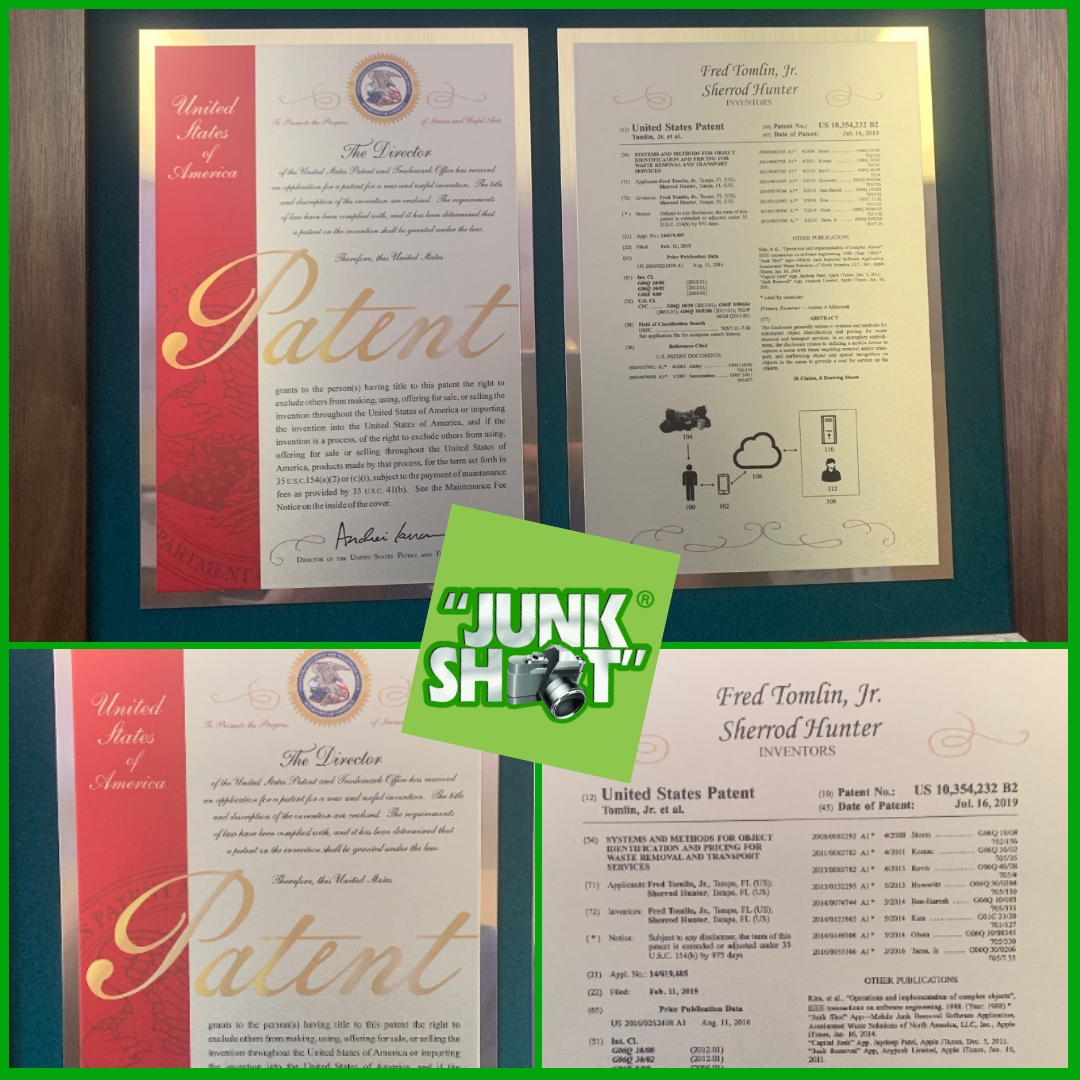 After four years of diligence, JUNK SHOT – Junk Removal App was finally awarded Patent-Protection. Fred Tomlin, Co-Founder of Accelerated Waste Solutions, parent company of the JUNK SHOT App states, "this is a significant milestone in AWS fulfilling the next phase of our growth strategy. And lays the foundation for us to further invest in artificial intelligence (a.i.) to enhance the capabilities of the JUNK SHOT App."
The JUNK SHOT – Junk Removal App allows smartphone user to take a Photo or Video of their unwanted junk to receive a Fast, Free Quote. "Our patent will allow us to further enable a.i. software to analyze photos/videos for spacial-recognition to provide a near instant junk removal quote and scheduled pick up time, with no human involved.", says AWS Co-founder, Sherrod Hunter.
This patent protection will give added security to JUNK SHOT App's already unique and exclusive features. This will also add even more value to JUNK SHOT App's upcoming franchise partnerships.
Thank you to JUNK SHOT App Mgmt. Team for all your contributions to reaching a milestone that will resonate in the company for decades!
AcceleratedWaste.com | JunkShotApp.com | DoorstepDetails.com | 866.698.2874 | Press@AcceleratedWaste.com
Categorised in: Uncategorized
This post was written by aws_js