JUNK SHOT REMOVAL SERVICES VS.
DUMPSTERS & ROLL-OFFS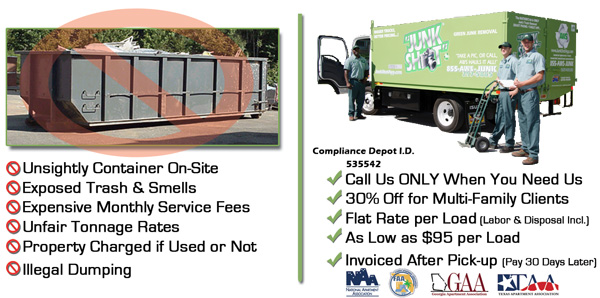 There are many Cost-Saving reasons why you should choose Junk Shot vs. wasting Time and Money on Roll-off/Dumpster Rental..! Our Bigger Trucks are comparable to a 20-Yard Roll-off Dumpster, giving you Better Pricing, without sacrificing disposal space. In addition, you receive these added benefits:
Lower Minimum Charges
All Labor Included (We do all the Clearing and Loading)
On the Spot Removal (You don't move any debris,… we pick it up, where it lies)
Recycle More (Junk Shot Recycles most of our collected materials)
No Tonnage Fees (Easy Volume Based Pricing)
5 Trucks & JunkShot Button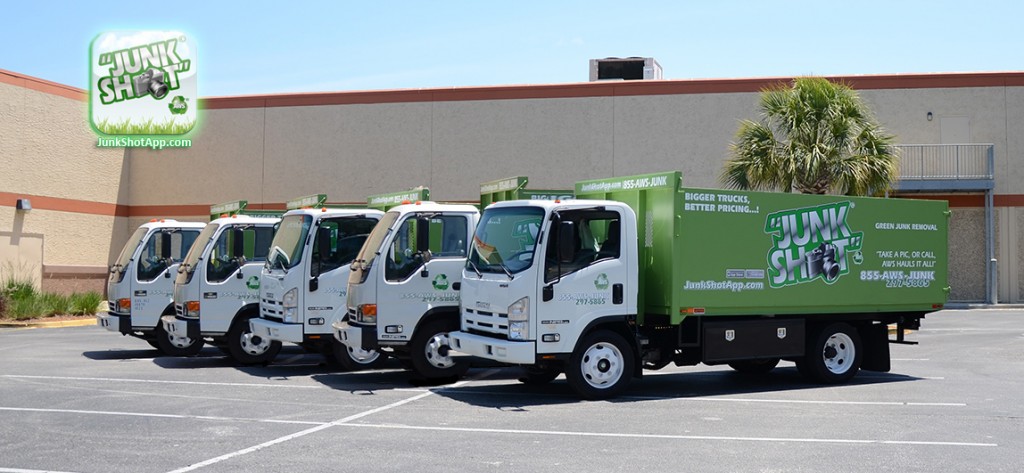 The Junk Shot App Team provides you with a free quote that clearly outlines the costs of labor, disposal and transport – with No hidden or later fees.
Our prices are based on volume. You only pay for the space you use and our rates include all labor to lift and load from anywhere on your property!
We generally recycle a lot more than dumpster / roll-offs too!
For a Free Onsite Quote, Call
866-698-2874
EMAIL US